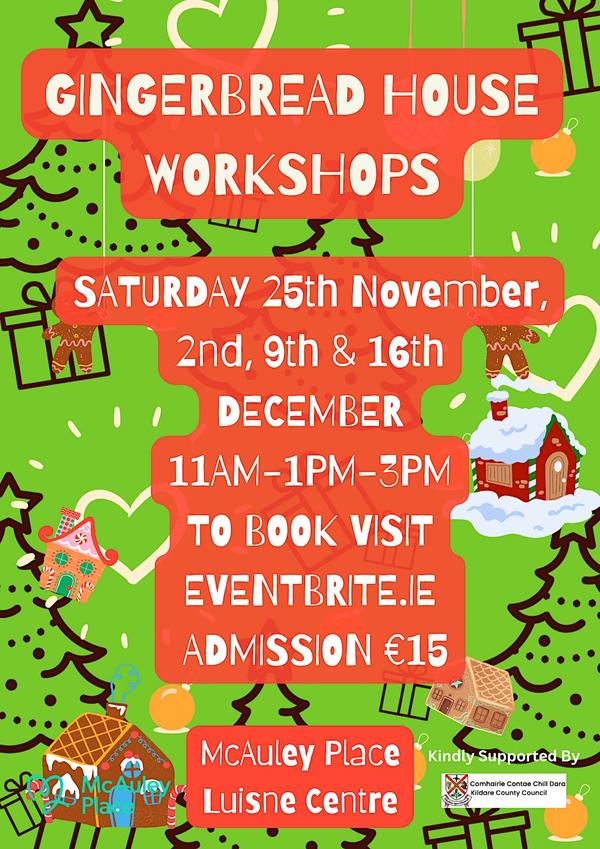 16 Dec 2023
A Sweet Adventure Awaits - Gingerbread House Making Workshops
This festive season, immerse yourself in a world of confectionery creativity with our Gingerbread House Making Workshops! As the holiday spirit fills the air, we invite you and your loved ones to partake in a tradition that's not just fun but also deliciously memorable. Our workshops are the perfect opportunity to get into the Christmas mood by crafting your very own edible masterpiece.
Dates and Times: A Month of Sweetness
Mark your calendars for an enchanting experience on the following dates:
Saturday, 25th November
Saturdays, 2nd, 9th, and 16th December
With sessions at 11 am, 1 pm, and 3 pm, you have ample opportunity to join in the fun.
Creativity Unleashed: Design Your Dream Gingerbread House
Each workshop is a canvas for your imagination. Whether you're an aspiring architect of sugary structures or a family looking for a festive bonding activity, this workshop caters to all. You'll have a variety of candies, icings, and gingerbread pieces at your disposal to construct a house that could be straight out of a fairy tale.
For the Young and Young at Heart
Our Gingerbread House Making Workshops are designed for all ages. Children can dive into the joy of building and decorating, while adults can rediscover the magic of their childhood Christmases. It's a wonderful way to get your creative juices flowing and create a gingerbread house that reflects your unique style and vision.
Book Now: Limited Spaces for Unlimited Fun
With admission at just €15, it's an affordable and unforgettable way to celebrate the holiday season. But hurry – spaces are limited, and our workshops are always in high demand! Booking in advance ensures you won't miss out on this delightful opportunity.
Perfect for Gifts or Personal Keepsakes
Your gingerbread house doesn't just have to be a fun activity; it can also be a homemade gift or a charming addition to your festive decorations at home. Imagine the pride in telling guests or gifting loved ones a gingerbread house that you designed and created!
Join Us for a Festive Frolic
So, don't wait! Grab your spot in our Gingerbread House Making Workshops and prepare for a festive frolic filled with laughter, creativity, and, of course, gingerbread. It's not just a workshop; it's a memory in the making, a sweet start to your Christmas celebrations.
Book here
Plan your visit

For information, opening times and events check out the Facebook pages of our different communities.
Plan your visit

For information, opening times and events check out the Facebook pages of our different communities.